Connecting Bugflow with GitHub
Bugflow has a native, two-way sync with GitHub -- giving you an incredibly responsive experience between your product and GitHub. You'll be up and running in no-time!
Bugflow has a Bugflow GitHub App that can connect to your public or private repository.
First thing you will want do do is open the project that you want to add the GitHub integration with.

Press "Connect Bugflow through GitHub".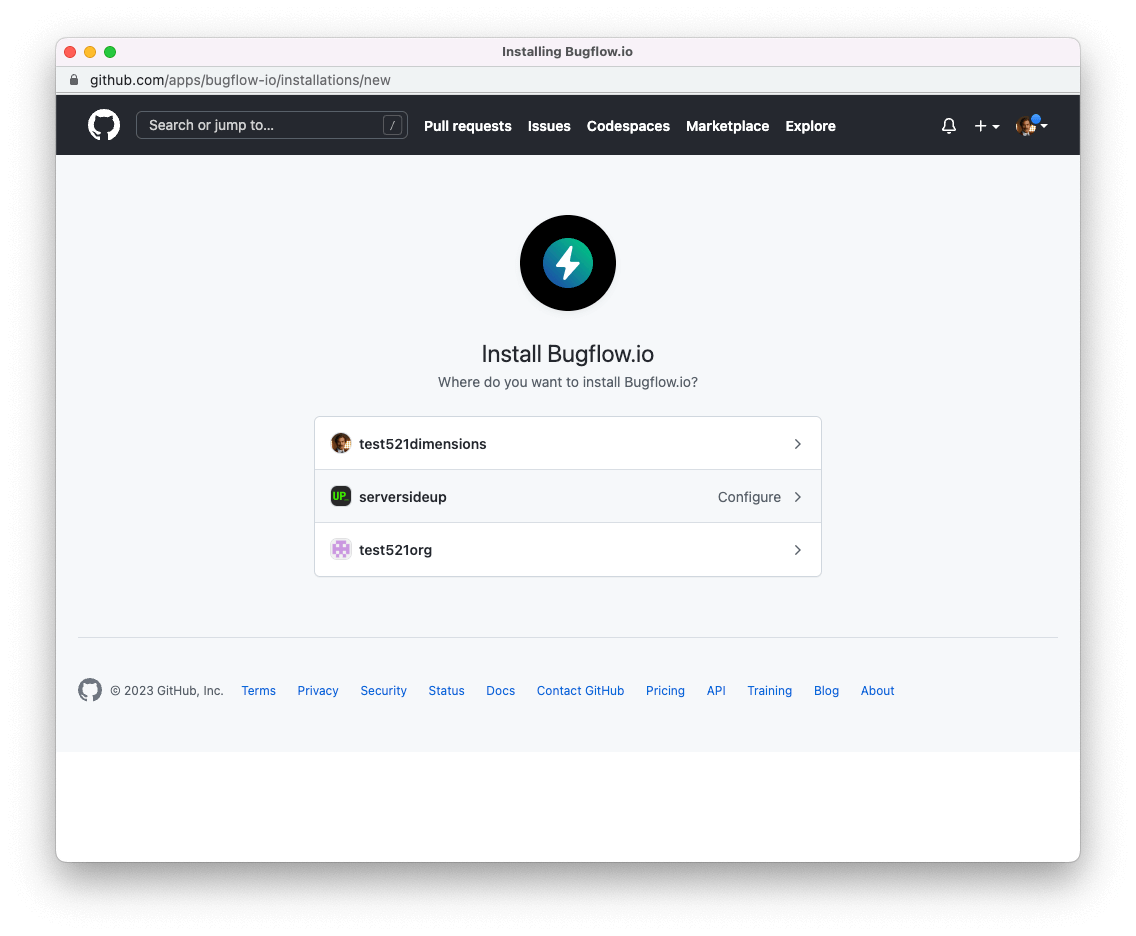 You can link the Bugflow app to your:
Personal Account
Organization (recommended if you're working with others)
Configure if you want Bugflow to have access to all of your repositories or just some of them.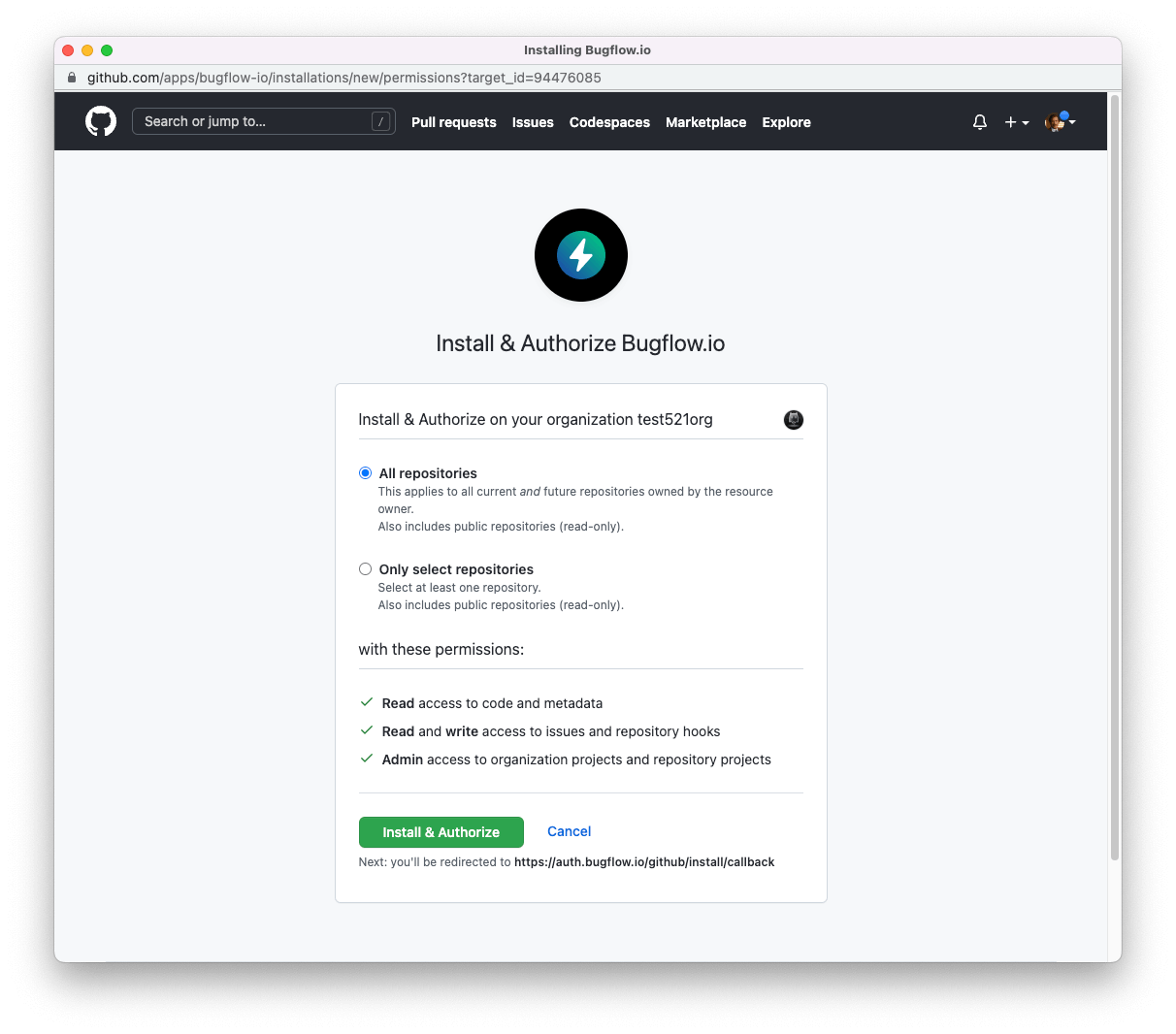 Choose your repository from Bugflow
Once you install the GitHub app on your repository, you should be able to find it from the Bugflow configuration screen.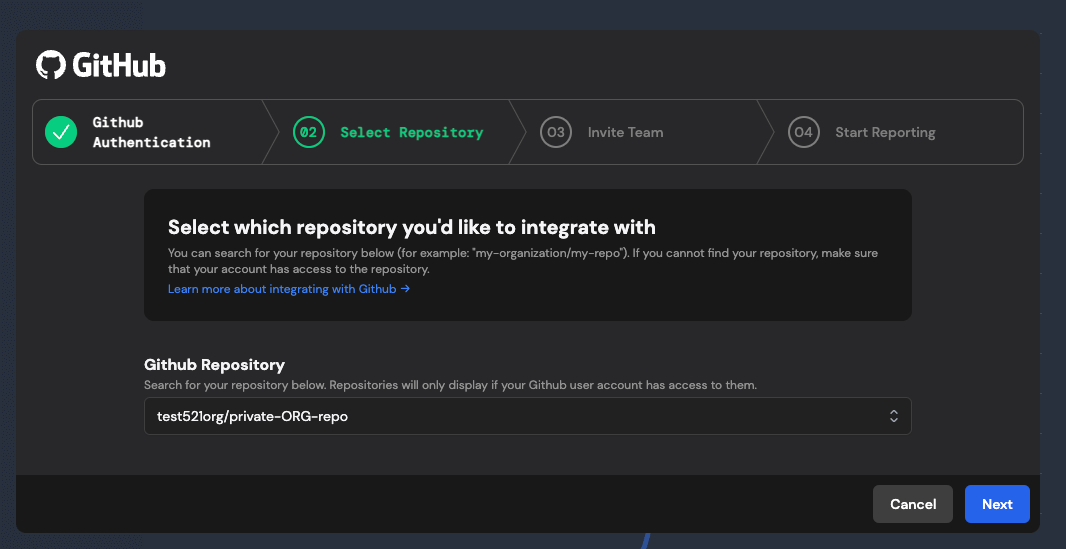 Invite Team Members
Invite any team members that you would like to also connect their GitHub account to report bugs. To understand the different permissions offered, check out Team & User Permissions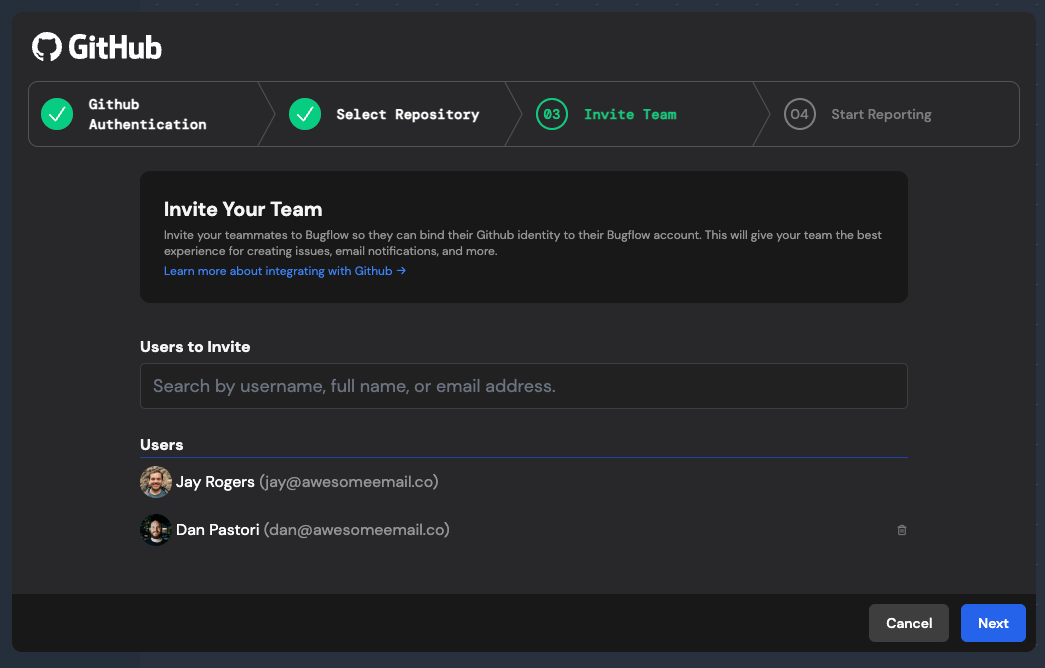 Start Reporting Feedback
Now you're ready to start recording feedback with Bugflow 🥳
Check out this guide on the options you have for submitting your first feedback: Collecting Feedback with Bugflow