Adding a project
Teams can have as many projects as they'd like. Here's how you can get up and running with your very first Bugflow project.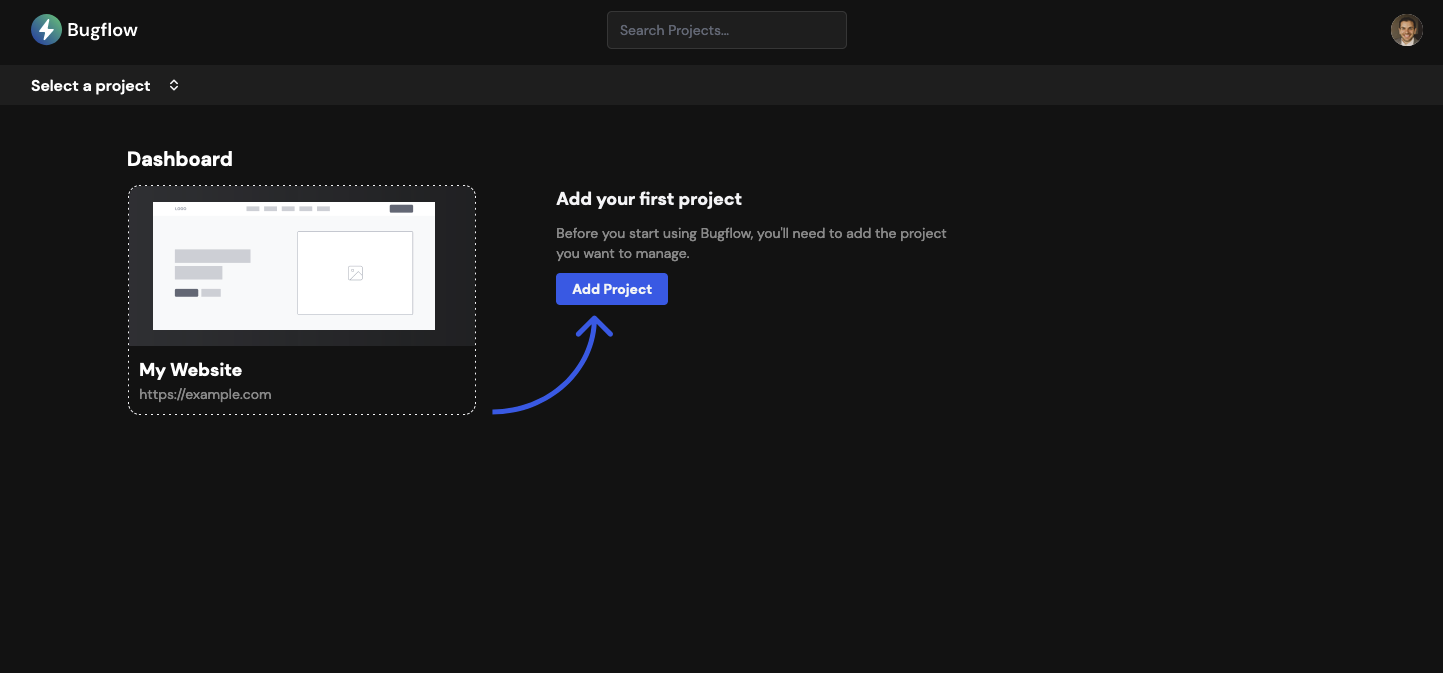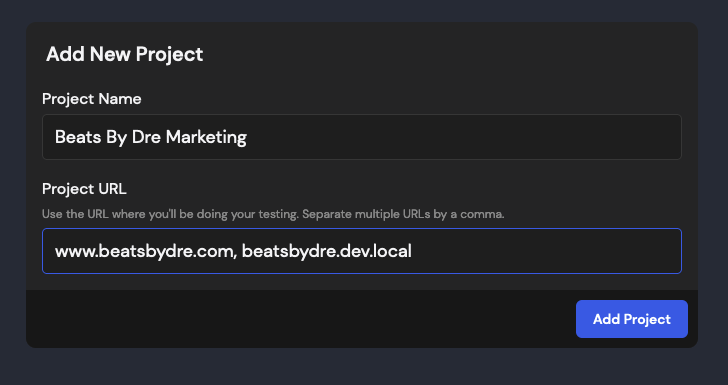 In the example above, we're adding a project called "Beats By Dre", which has many environments -- one for production and one for development.
You'll want to enter every project URL that you want to track on. This includes local development, staging, testing, production, etc.
Special notes:
No need to enter HTTP or HTTPS
Do not enter subdirectories (like example.com/blog)
You will need to re-enter URLs for subdomains
Separate multiple URLs by a comma
Once you add your project, you'll want to add your integration.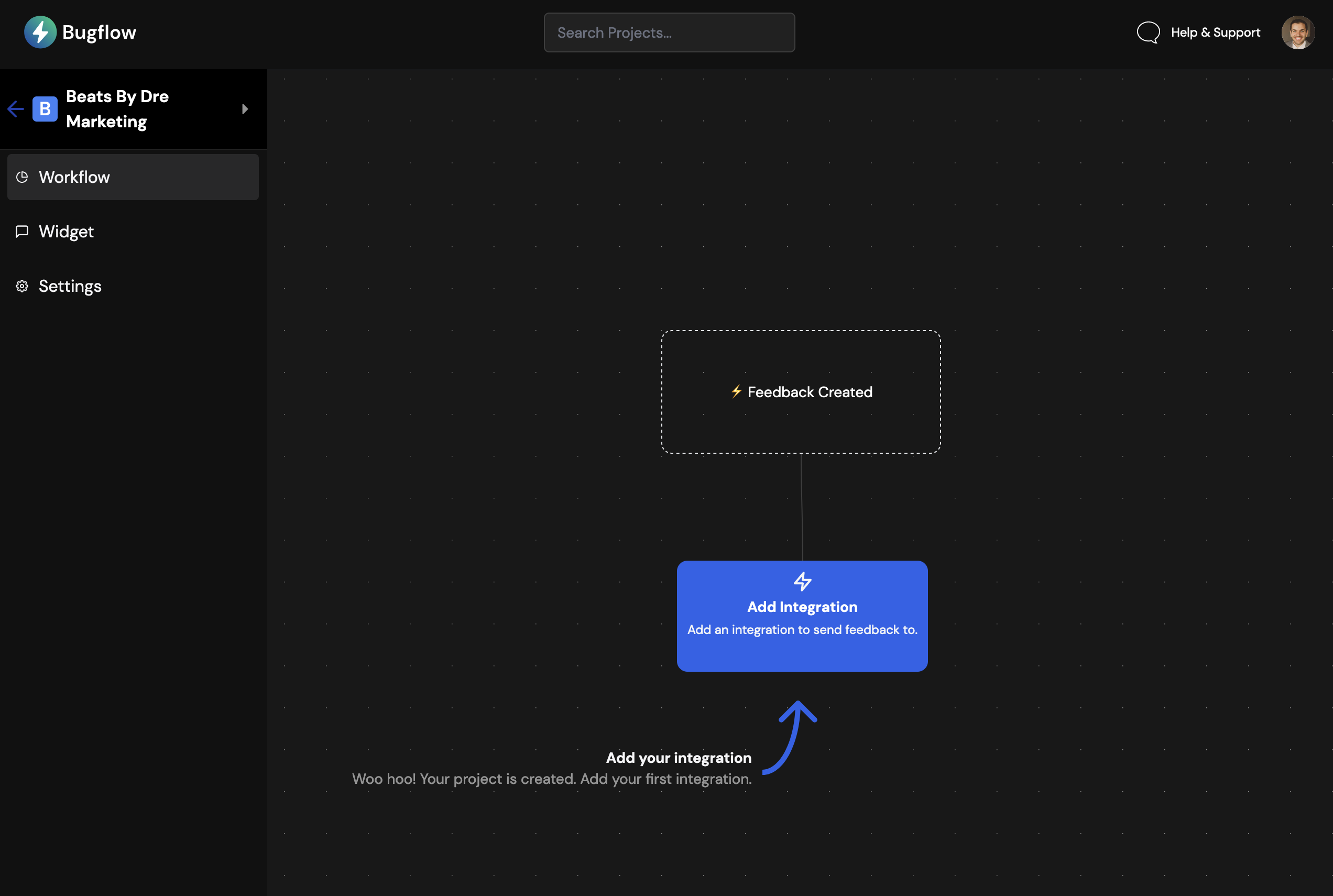 See below for more information on connecting an integration: